Personal Injury Lawyers Miami
"I believe in doing some very basic things that can mean the difference between a successful and unsuccessful experience with a personal injury law firm." Personal Injury Lawyers Miami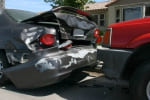 Do You Need An Auto Accident Attorney?
Traffic accidents occur every day; it is just a fact of life on our streets and highways. If you were the victim in an automobile accident, you should be thinking about whether an auto accident lawyer can help you recover money to pay your accident-related bills and compensate you for pain and suffering. We represent accident victims and their families throughout South Florida. If you or a family member has been in a Car, Truck, Bus, Motorcycle or other motor vehicle accident, call us today for a FREE no obligation consultation.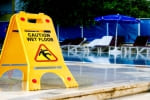 Do You Need A Slip and Fall Attorney?
A slip and fall injury includes; falls as a result of water, abrupt changes in flooring, poor lighting, or a hidden hazard. Generally, a "slip and fall" claim falls under a broad category of "premises liability" cases where a property owner may be held financially responsible for injuries occurring on his or her property. Each case depends on whether the property owner acted carefully, so that slipping and falling was not likely to happen, and whether you were careless in not seeing or avoiding the condition that caused your fall. Call us today for a FREE no obligation consultation.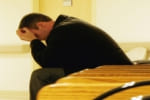 Is Your Family Member A Victim of A Wrongful Death?
Wrongful death is a claim in common law jurisdictions against a person who can be held liable for a death. The claim is brought in a civil action, usually by close relatives, as enumerated by statute. The standard of proof in the United States is typically preponderance of the evidence as opposed to clear and convincing or beyond a reasonable doubt. If a person is unfortunately killed, because of the wrongful conduct of a person or persons, the deceased person's heirs and other beneficiaries, may file a wrongful death action. Call us today for a FREE no obligation consultation.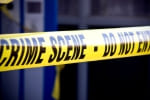 Are you a Victim of Negligent Security?
Negligent security cases often involve two distinct types. There is the intentional act committed by the person or persons and there is the property owner's failure of maintaining reasonably safe conditions. These cases are often complex, and require thorough investigation. Most cases include landlords, malls, hotels, restaurants and bars maintaining unsafe environments. Owners of businesses that serve the public are responsible for taking reasonable measures to protect their clients from assault and injuries, caused by unruly or drunk customers. Call us today for a FREE no obligation consultation.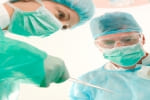 Are You A Victim Of Medical Malpractice?
Medical malpractice is professional negligence by act or omission by a health care provider in which the treatment provided falls below the accepted standard of practice in the medical community and causes injury or death to the patient, with most cases involving medical error. We understand that you don't expect a doctor, nurse, or medical provider to injure you because of their mistake. You trust them to provide the necessary and best care. Victims of medical mistakes are emotional and struggle with pain and injuries, as they try to uncover answers to their many questions. Call us today for a FREE no obligation consultation.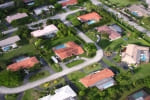 Denied or Failed To Pay Your Homeowners Insurance Claim?
Insurance companies often deny or fail to pay fair compensation for legitimate wind damage, flood damage, fire damage, fallen tree or other homeowners insurance claims. When a storm slams through your front door or another catastrophe strikes, the whim of fate can determine the severity of damages you suffer. An insurance policy is a contract that is governed by rules. The homeowner agrees to pay premiums; insurance companies agree to pay for damage. We fight to make sure you get the coverage or benefits that you have bargained and paid for. Call us today for a FREE no obligation consultation.